Mulches
Your complete guide to saving water with mulch!
Already know which mulch you want? Scroll down to order your mulch online!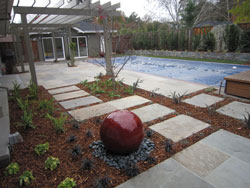 Everyone knows mulch looks good. But did you know about the many ways it can benefit your garden, including saving water?
With drought afflicting Australia for several years, everyone across the country has been asked to do what they can to save water.
At the moment, we are under Level 1 water restrictions in Sydney, which restrict the use of water o ...more
---
Quantity discounts apply. Click on the product name for more details.