Mulch
Save water. Use mulch.
Already know what you need? Place your order below.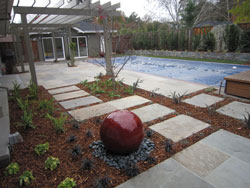 Everyone knows mulch looks good, but it does so much more than look great.
Here are the top 3 reasons you need to mulch your garden this season.
1. Save water
Mulch is the ultimate protector for the moisture in your soil. When bare garden beds bake in the sun, any moisture in the soil is rapidly sucked out. Under a layer of mulch, your soil remains dark and cool, retaining moisture for the roots ...more
---
Quantity discounts apply. Click on the product name for more details.