Project Consultants
BC Sands' project consultants share their expertise with our commercial customers across greater Sydney. Professionally trained and with wide-ranging experience, they have a deep understanding of the building and landscaping sectors in Sydney, as well as business imperatives, schedules and, of course, products and applications.
Our project consultants will support you at every stage of your project with advice and solutions that suit your project, your budget and your schedule.
Take advantage of their knowledge-it's free!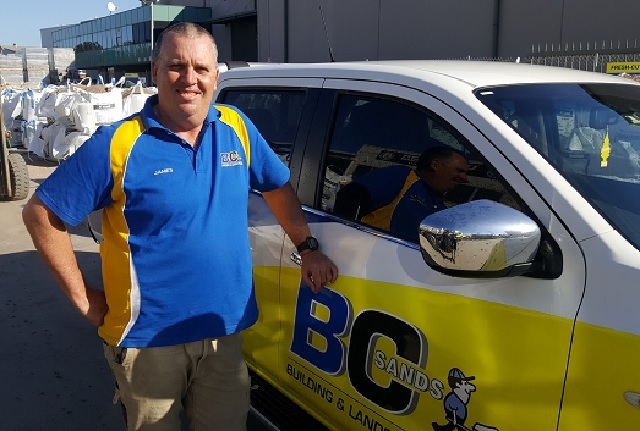 James Donkin
Eastern Suburbs and surrounds
I'm a born and bred Shire boy: born at Sutherland Hospital and brought up at Grays Point.
After finishing school, I moved to Engadine and started my first job as an apprentice at a lithographic company. I progressed up the company and ended up owning and running it for many years.
I came to BC Sands in 2016, starting on the front counter where I quickly mastered our products and services, combining that with my management skills to become the Sales Team Manager in September 2016. I moved to manage the Mascot branch until it merged with Taren Point, and also managed our new Brookvale branch for a few months. Now I am on the road as a Project Consultant, looking after established customers and finding new ones. I love the variety of the job. Every day is different, and I also enjoy being out in the elements rather than at a desk in an office. I love being on site and meeting people: I'm perfectly happy to be wading through mud to meet a customer face-to-face. And I enjoy the challenges; I'm always ready to think on my feet to come up with a solution.
Outside work, I have three kids, including one who also works at BC Sands. On the weekends, I'm heavily involved with their sports, training and managing various teams. And I love to go camping with friends.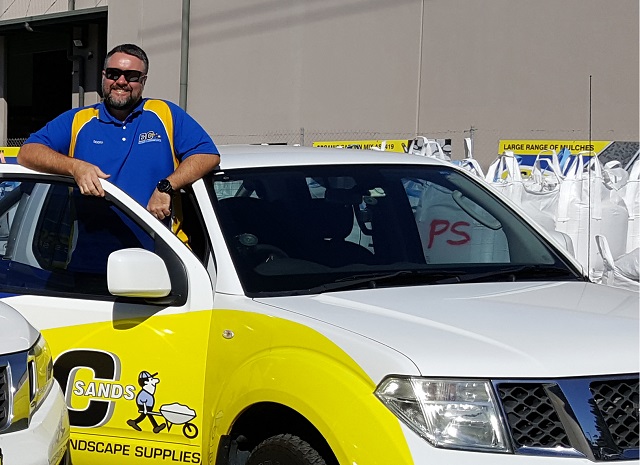 Scott Gillies
Rest of Sydney, plus Sutherland Shire and St. George
I was born at Sutherland Hospital, but brought up in Carlton, where I went to Carlton South Infants & Primary School and Blakehurst High School.
After high school I took a gap year and worked as a fruit picker and for Hurstville Builders Hardware at Hurstville, before moving to Lismore where I studied at Southern Cross University, graduating with a degree in Health Science.
While at university, I worked part time for BBC Hardware and helped them transition to a Bunnings store. I worked in hospitals and nursing homes, but disliked the hours and bad conditions and so picked up a job at Bexley Hardware, the first business owned by Mark Parsons, owner of BC Sands. I became a manager at Bexley Hardware and managed that branch until Mark closed it down to set up BC Sands in Taren Point. That's when I started as an external sales rep and I have been doing it ever since--I've now been at BC Sands for over 20 years.
Since moving back to Sydney I've lived at Carlton, Coogee (several places) and now South Hurstville.
My all-time favourite thing to do when not at work is snow skiing, even after a recent bad knee injury. I also love riding dirt bikes, adventure bike touring, road and mountain bike cycling, kayaking, hiking, camping and a good drop of red wine. I am currently learning to ice skate and roller blade with my young son, Harry, with a view to playing ice hockey so I can continue my regular donations to our fabulous health care system.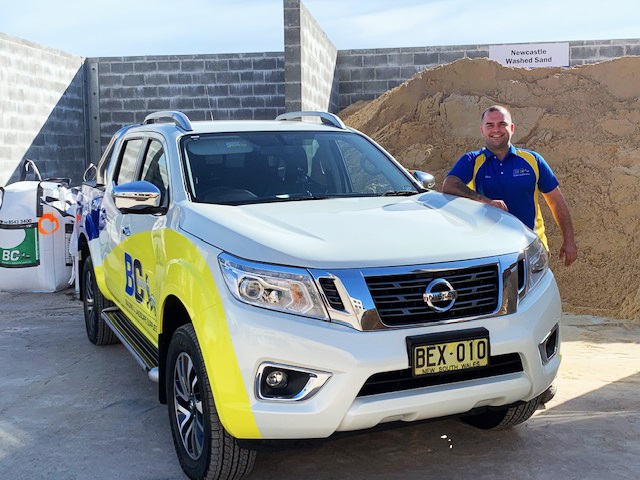 Ben Hunter
Northern Beaches and surrounds
As a Project Consultant for BC Sands' Brookvale branch, it's my job to ensure all stages of your build are met and supplied with our product and services. I love getting out on site and amongst the running of the builds, helping to work out solutions to speed up progress of the job. I've spent time in almost every aspect of the business, riding shotgun with our professional team of drivers and crane operators, as well as working with our back office and sales team who deliver excellent customer service.
Before BC Sands, I worked as a carpenter for five years and ran my own small sole trader demolition business on weekends. This helps me to relate to all our trades that we deal with on a daily basis. Prior to this I was working for CBA doing commercial and residential lending.
I love sport and am a diehard Sydney Roosters Fan. My dad used to play for Australia in the Socceroos and as a young footballer I once played representative football and was affiliated with Sydney United Football Club. I've travelled the world and still have two continents to visit. I used to live in Zurich Switzerland and love all winter sports, but mainly snowboarding.
Don't see your area? Call us on (02) 8543 3401 and we will get one of our project consultants out to see you!