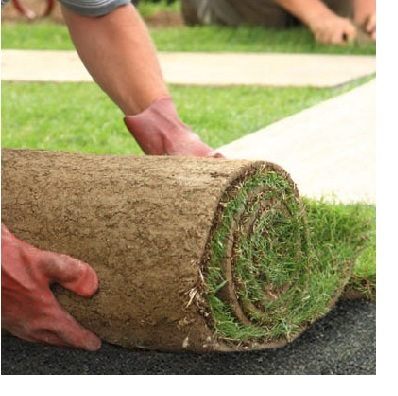 Turf Checklist!
1. Choose a turf variety suitable to your needs and conditions. For example, is your yard shady or does it get lots of sun? Find out more about different types of turf with our quick comparison chart showing some key turf varieties. But, as a quick tip from us, we find you can't go past Sir Walter Buffalo for a soft but robust turf that thrives under local conditions!
2. You will also need soil to create the perfect conditions for your new lawn, and fertiliser to encourage healthy growth. Our Turf Gro Premium makes an ideal base for your turf, and Lawn Launcher is an excellent starter fertiliser.
3. For more helpful information for your new lawn view our How To Prepare for New Turf Video, or see our Turf Preparation Guide for hints and tips. Also see our Top Dressing Guide for some useful information on caring for an established lawn.
BONUSES

NEW! Order 25m2+ of Sir Walter Buffalo turf and get 10% off TurfGro premium turf underlay!
Order 200m+ of turf and receive FREE Sydney delivery!
Borrow one of our lawn levellers for free!
Watch our helpful How To Lay Turf video for great tips and ideas!
Delivery
Our landscaping and building products can be delivered throughout greater Sydney and beyond. Loose products such as mulch, soil, sand and pebbles can be tipped or delivered in bulk bags.
Book your delivery time when you check out!